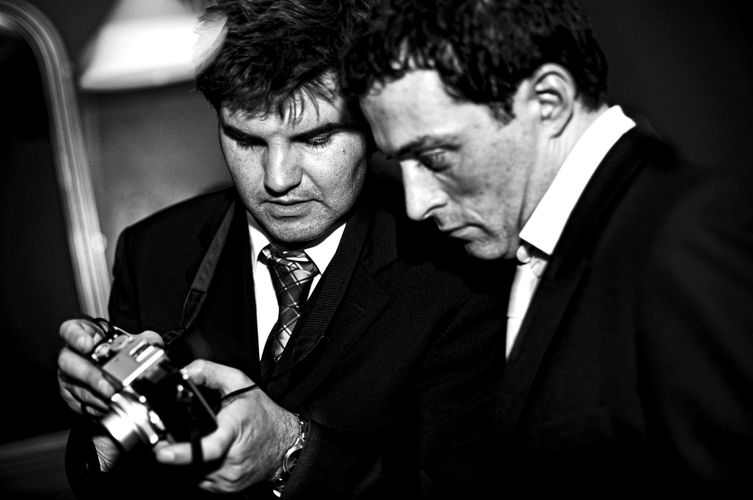 About me and also what I can do for you.
It's such a huge responsibility to photograph a couples wedding day. One that I do not take lightly and will communicate with you throughout the whole process.
It takes a special type of person to excel at being a wedding photographer, one that has taken years to hone, enjoy, relax and above get those vital images without disturbing the flow of the wedding.
The image right is me showing Rufus Sewell an image on my camera.
I photographed his wedding at Babington House, Somerset.
I have photographed and worked professionally with
Peers Liney, (Dragons den) photographed his wedding at Babington House, also Rufus Sewell's Wedding (Actor) Jonathon Ross Birthday party I have also had privileged access and photographed the richest man/family in the world, the Walton Family who own Walmart. I have photographed other wedding photographers, when they get married.
You are in safe, experienced and trustworthy hands.
If you are looking for a relaxed, creative and roaming reportage of your day from start to finish with no clock watching and a happy face, then you have come to the right website.
I look forward to our meeting.
Paul